Combo Base Horizontal Slip Table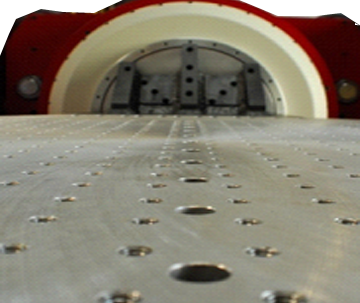 Principle
The slip table works on the principle of an oil film maintained between granite surface and slip plate supported by low/high pressure oil bearings to eliminate overturning moments. An oil film is automatically created through a closed loop system, when the oil pump coupled with the motor is started.

These are ideally suited and designed for testing of medium and heavy loads & voluminous specimen/objects in X & Y direction. The bearings are designed to restrain pitch, roll & yaw moment. Ambient and combined environment (Vibration + thermal) testing are also supported.
Combo base
Slip tables can be used standalone with optional seismic base or integrated on a common base with a vibration shaker. Slip tables can be integrated with a vibration system, mounted on a combo base. A unique trunion and guidance bearing assembly provides simple shaker rotation capability and body vibration isolation. The electro-dynamic shaker can be rotated to vertical position for one axis and then to the horizontal position where it is connected to a horizontal slip plate through a drive bar/coupling for other two axis testing.
Construction
The discharge of hydraulic oil is supplied by hydraulic pump for supplying oil to the bearings and for formation of oil film on the granite block. Pressure gauge is provided for reference.

The slip table platform made up of Mg has object mounting facility through replaceable SS inserts. The Slip Table structure is finished in glossy and metallic coating of latest polyurethane paint with various contours.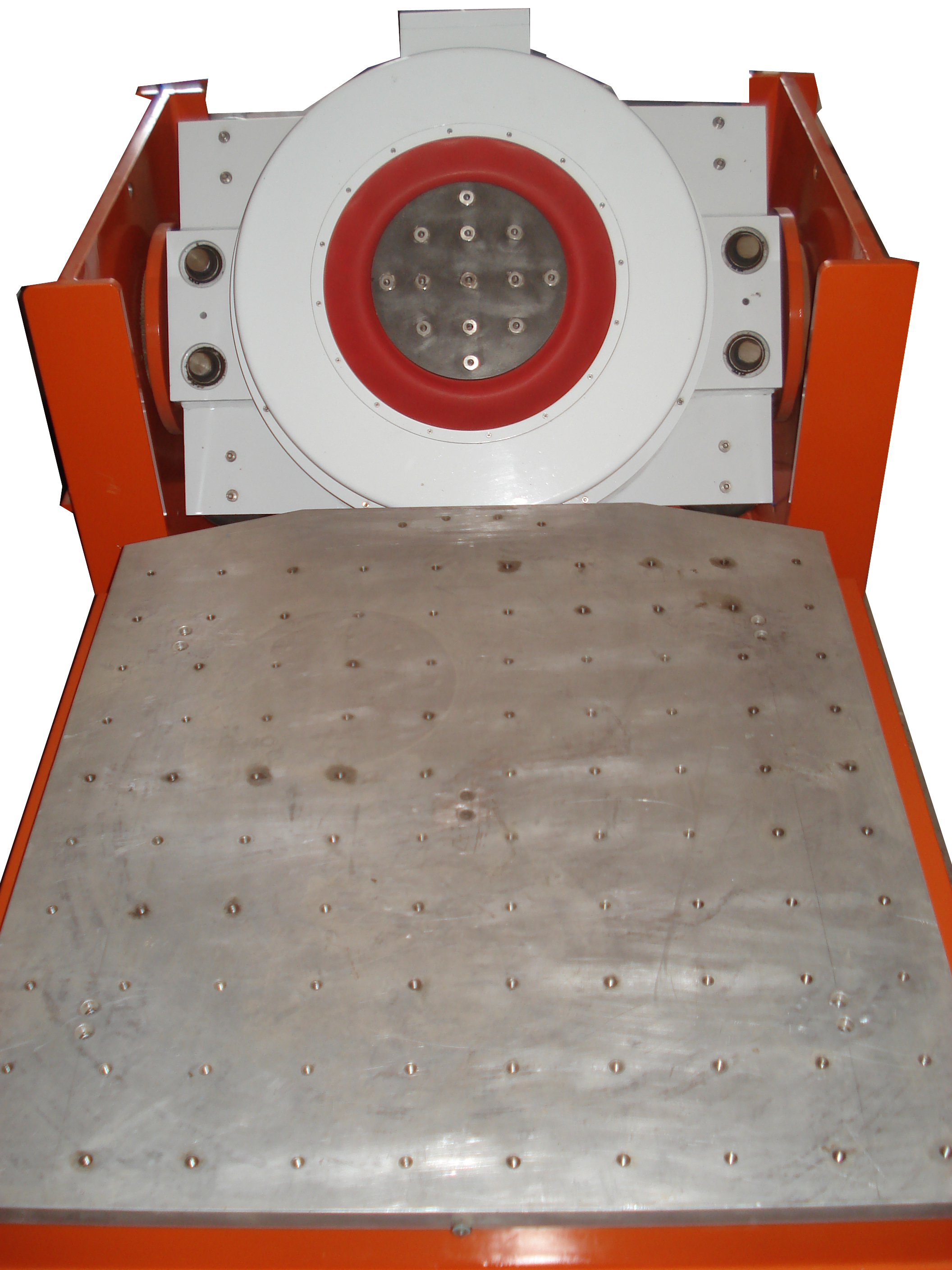 Website Designed and Promoted By - keywordindia.com