Shock Test Machine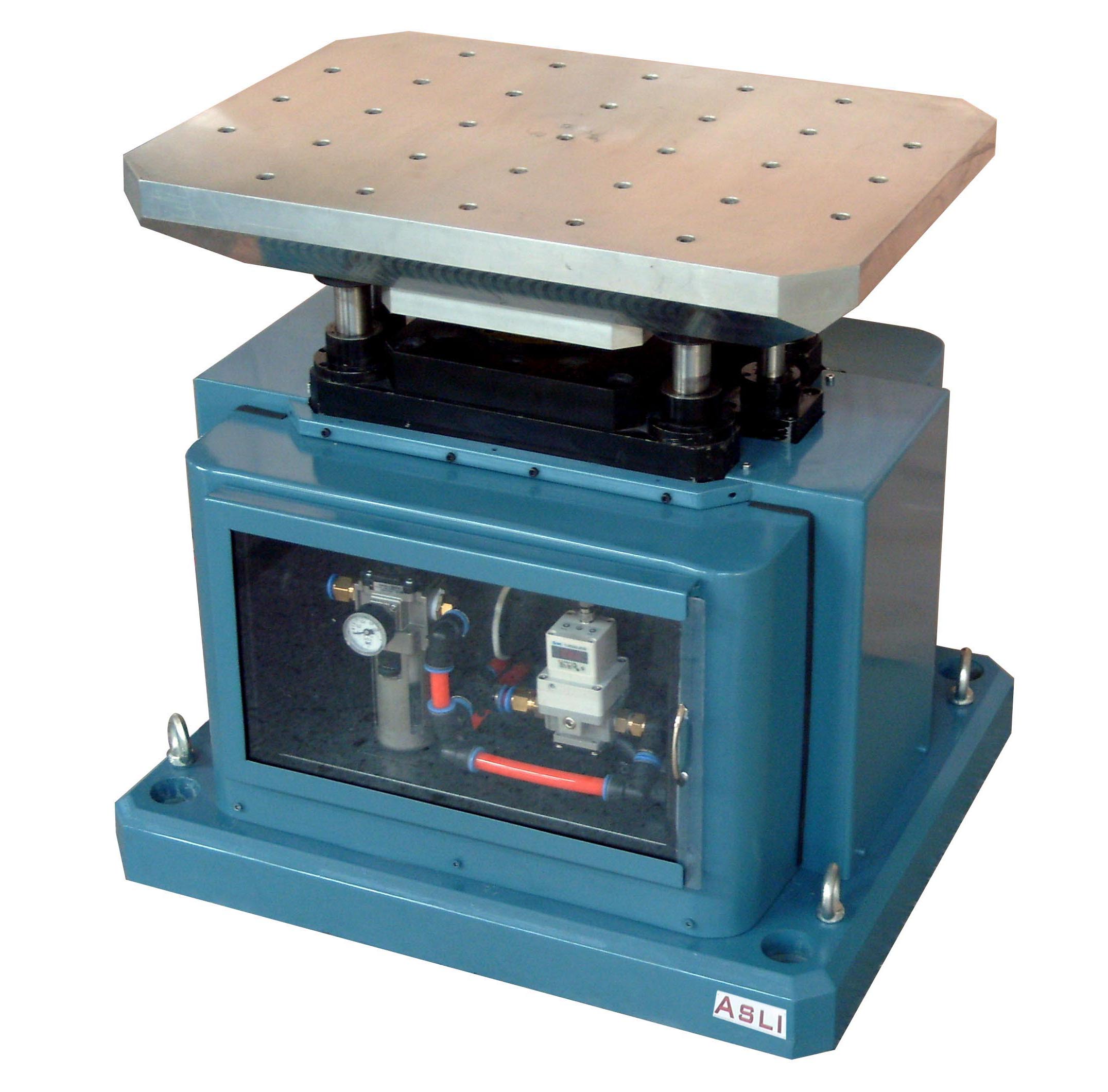 Salient Features
PC based control
Table Extender
Customer selected Hole patterns
Fixtures to mount test specimen
Monitoring Instrumentation.
The Free Fall Shock Machine is designed to produce classical shock wave shapes by by dropping a platform supported on rods and bearings. The platform drop height is pre-settable for shock pulse repeatability. Peak Acceleration levels are based on drop height while time duration is a function of the programmer provided, elastomer pads for half-sine, lead pellets for saw-tooth and pneumatic cylinders for square and trapezoidal wave pulses.

Every machine is supplied with brakes to prevent repeated impacts and incorporate a heavy steel reaction mass mounted on springs with isolators/dampers to isolate the shock from the floor and which will not deteriorate under repeated Bumps. The structure is supported on four passive air springs to isolate the Bump pulses from the floor as it is designed for high 'g'.

The test item shall be mounted to a solid Al/MS carriage with steel inserts in the top surface. The platform is supported and guided by the lifting and driving piston rod.

The PC based hardware and software is used for transfer, storing, saving, retrieval and taking graphs/waveform printout shall be provided. Computer compatible for the control of the bump test system like pneumatics, falling of platform and hydraulic brakes shall be provided.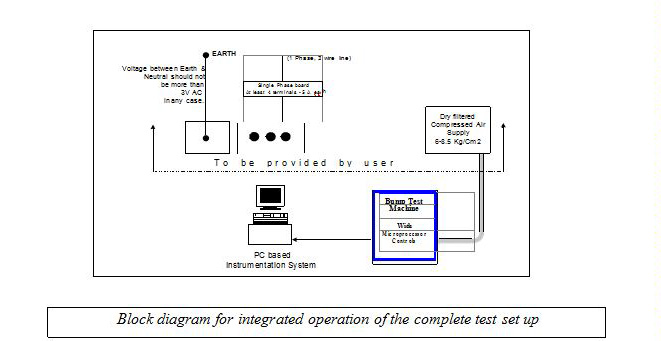 Website Designed and Promoted By - keywordindia.com